MORE THAN JUST A PLACE TO STAY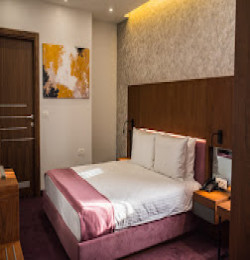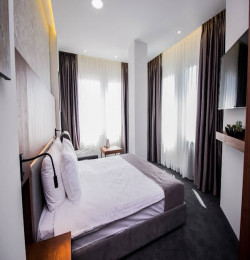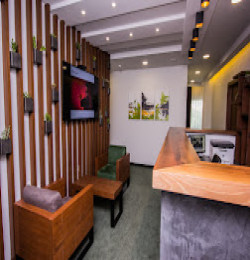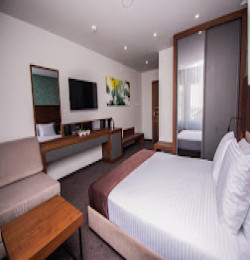 New modern boutique hotel
Prime Location in the Heart of the City of Struga
Hotel Bograd – Apartments & Lounge Station is located right in the heart of the city, alongside the famous Struga's Bazaar, only 100 meters from the Ohrid Lake and river Crn Drim. It is a great starting point for walks and exploration of the city, which has a famous architecture, full of history.
With more than 1000 m² and a capacity of 23 modern and luxurious rooms, we offer you a unique and unforgettable experience. With our innovative approach to the hotel's design and outstanding service from our staff, we strive to become your first recognizable choice in Struga.
Pick one of the four-room types that we offer or visit our Lounge Station, located on the third floor, together with your friends and family, so you can feel the spirit of real hospitality.
Welcome to Hotel Bograd – Apartments and Lounge Station, we are expecting you with pleasure!
Featured Rooms
Every room type has many rooms. If you are interested in booking a room please register an account first as that will make it easier for you to proceed with the registration.
FAQ
Please check the question and answer. If any further issues occured, please contact with us, we will solve the issue in correct time.
Curabitur gravida diam sed facilisis aliquet. Nam vel turpis metus. Fusce luctus convallis purus vel malesuada. Sed ultrices magna quis eros posuere.
To Cancel a booking you can go into your account that you have made with us and simply request a cancel or you can also do it directly by calling us on our phone
Condimentum nec, nisi. Praesent nec nisl a purus blandit viverra.raesent ac massa at ligula laoreet iaculis. Nulla neque dolor sagittis eget iaculis quis molestie non velit. Mauris turpis nunc.
Our address is Marshal Tito 52, MK 6330 Struga We are situated at the very center of the city
There are two ways to book a room, you can contact us via our phone or you can submit a booking request where you will have to input the date of arriving and leaving as well as how many rooms would you like to book and how many people are arriving and we will approve your booking or reach out to you in case we have any questions. :)
Happy Client's Review
Maecenas nec odio et ante tincidunt tempus. Donec vitae apitlibero venenatis faucibus. Nullam quis ante. Etiam sit amet orci
Hope Mills
Qui cillum illo aut
Good day! We would like to thank you for your sincere efforts and support in success of our recent Parts Conference held in your Hotel. Outstanding support was received from you, your team which is highly appreciated. Please find attached official Appreciation Letter for your kind reference. Thanks & Best Regards.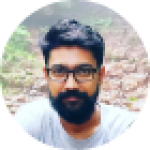 Connor Cooke
Amet error iure et
The service here has just been fantastic; whatever we needed was brought to us right away. Our event coordinator was amazing, she has been most helpful. The food was so delicious; the entire experience was really great.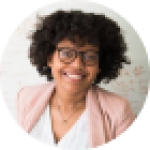 Amy Vazquez
Voluptatum sint volu
Beyond 5 stars! Stayed last week at this wonderful hotel. Everything exceeds ones wildest dream of a hotel. On top they have the most wonderful staff, extremely kind and helpful with every wish. This is indeed a place you do not want to leave, and when you do it is with one hope – to come back.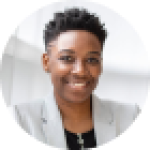 Nasim Knapp
In adipisci iste in
Thank you for a truly amazing stay! Your hospitality is quite outstanding. The sports centre is also very good with excellent quality tennis courts. Hope to be back soon.
Mohammad Bright
Nostrud repellendus
Thank you so much to the Royal Cliff team. I left something behind at the hotel and also wanted them to issue another receipt for tax purposes. They immediately worked on it and the receipt was sent in the hour by email. The item was returned within the day. Totally beyond my expectation. You can totally trust this hotel! Whilst staying there everything was so clean and the service was very attentive. Will always be a customer here.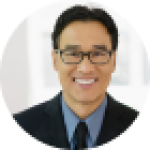 Elvis Gentry
Expedita tenetur vol
The hospitality and services provided by each staff of the hotel were excellent, they attended us well at all times and we were impressed by their courtesy. We enjoyed our stay and convey thanks to all associated with the hotel. Special thanks to Khun Gap, who took very good care of our group since the inspection day until the end of the trip. We really appreciate ka. We hope to come again soon. Thanks for the memories!
Latest Blog Post
Latest updates about Struga